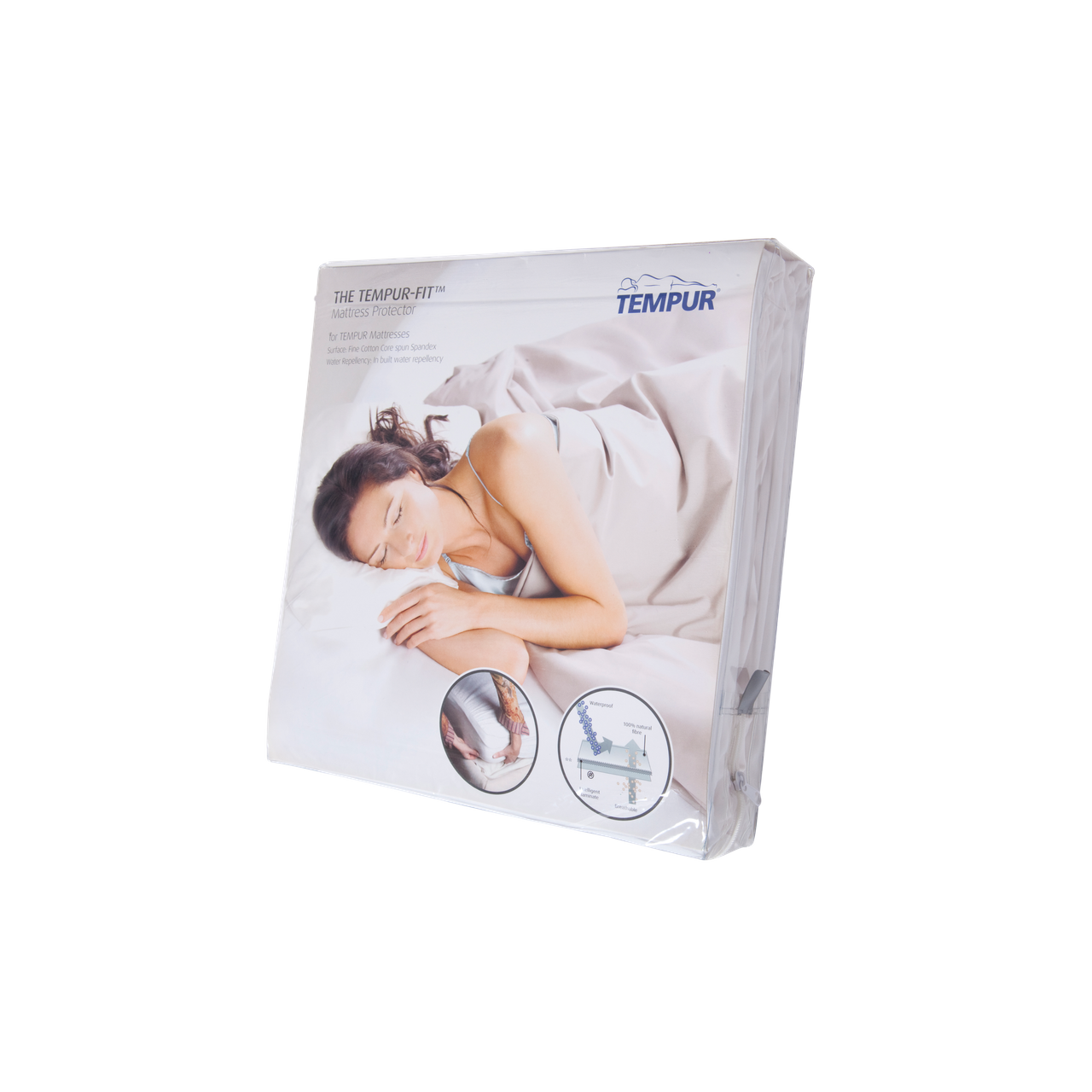 TEMPUR-FIT™ Mattress Protector
Our exclusive TEMPUR-FIT™ collection is designed to ensure you'll sleep in well-dressed comfort. Our waterproof and breathable fitted sheets consist of natural fibers which breathe with the body. Rapidly  absorbs damp and then release it into the atmosphere. Preserve  the level of body heat.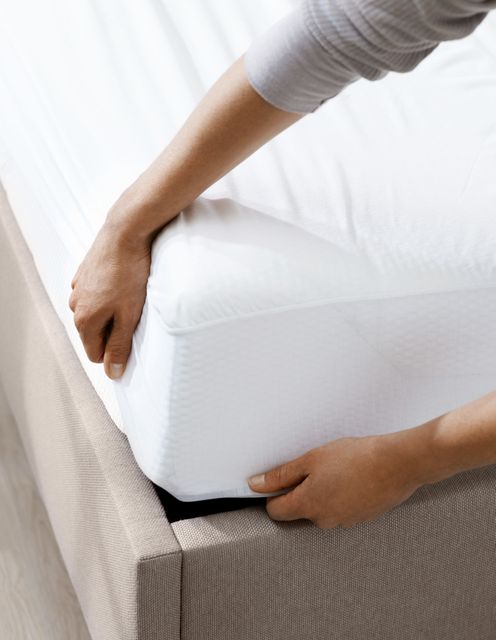 The intelligent membrane that prevents the mattress from getting wet is the thinnest on the market.

This helps preserve the comfort of your mattress.

A good / The only solution to keep ypur mattress as clean and hygienic as it were on the first day.

Surface : fine cotton core spun spandex.

Washable at 90°C.

Color : White premium and platinum grey.
---
Available in size :
90 x 200 cm (21/25 cm)
105 x 200 cm (21/25 cm)
150 x 200 cm (21/25/30 cm)
180 x 200 cm (21/25/30 cm)
193 x 203 cm (25 cm)